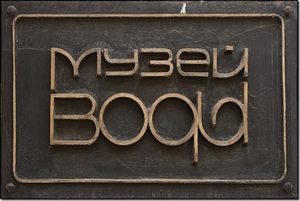 The first museum in Russia dedicated to water. It has been operating since 1993.
The Museum's topic is related to awareness in the field of water ecology, water conservation and development of water consumption culture.
The exposition of the Museum is rich with exhibits which perfectly illustrate both the history of water supply and sanitation, and the current status of these areas.
Visitors of the Museum will be able to know the history of the first Kremlin water pipelines, to learn about the main milestones in development of centralized water supply and sewerage systems in Moscow. There is exhaustive material on modern equipment – membrane drinking water filtration assembly, ultraviolet disinfection units and primary sedimentation tanks with an odor removal system at treatment plants. At the beginning of the exposition you can find household items of VIII-XIX centuries connected with water, original historical documents of the foretime (hand-written albums, maps, working drawings). The main exhibits have detailed descriptions. The Moscow Water Museum will certainly leave a pleasant impression after visiting.